-20~85℃ 0-350m Submersible Hydrostatic Liquid Transmitter Stainless Steel 304 24VDC Hydrostatic water level Transmitter
The input level gauge is based on the principle that the measured hydrostatic pressure is proportional to the height of the liquid. The pressure sensor is used to convert the pressure signal into an electrical signal, which is converted into a standard current signal or digital signal after temperature compensation and linear calibration.
High quality cable with air duct; can be displayed on site; two sensors are available for multiple applications. The imported silicon piezoresistive sensor has high precision and good stability; the ceramic sensor has large hole design, anti-blocking and anti-corrosion; it is directly put into the liquid to be tested, and the installation is simple;
Input-type liquid level meter is suitable for urban water supply and sewage treatment, water conservancy and hydropower monitoring and control, marine and marine systems, chemical, medical equipment, industrial on-site liquid level measurement and control, water supply and drainage, environmental protection systems and various industries. Static pressure level measurement of a variety of media.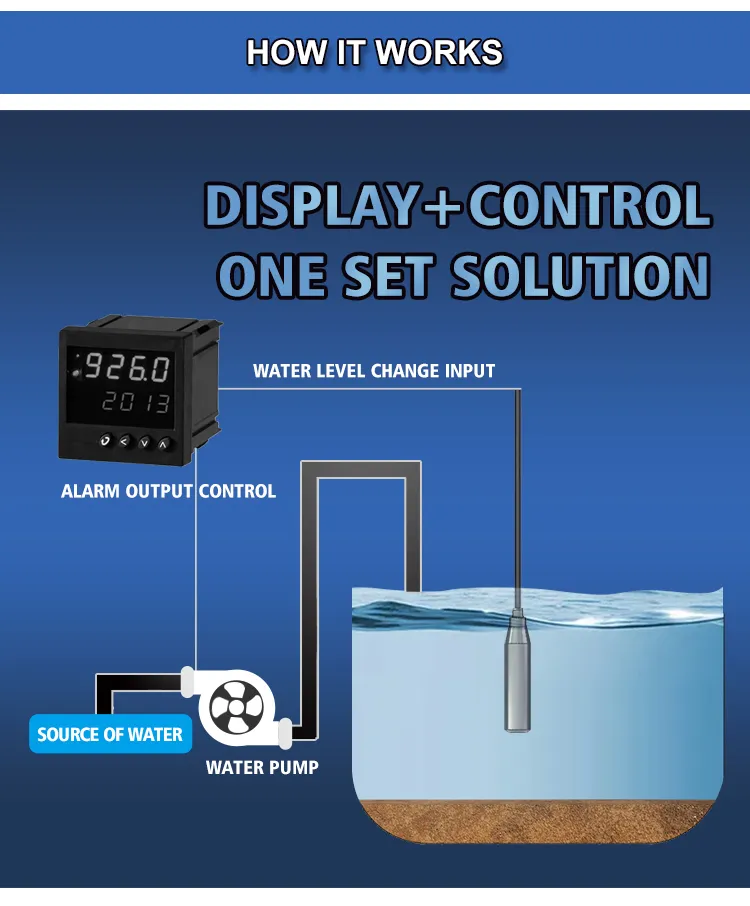 1.use high quality cable with air duct; can choose field display.
2.two kinds of sensors are optional, various application conditions, ceramic sensorwith big hole design, anti-blocking, anti-corrosion.
3.use imported silicon piezoresistive sensor with high accuracy and good stability.
4.directly put into the measured liquid, simple installation.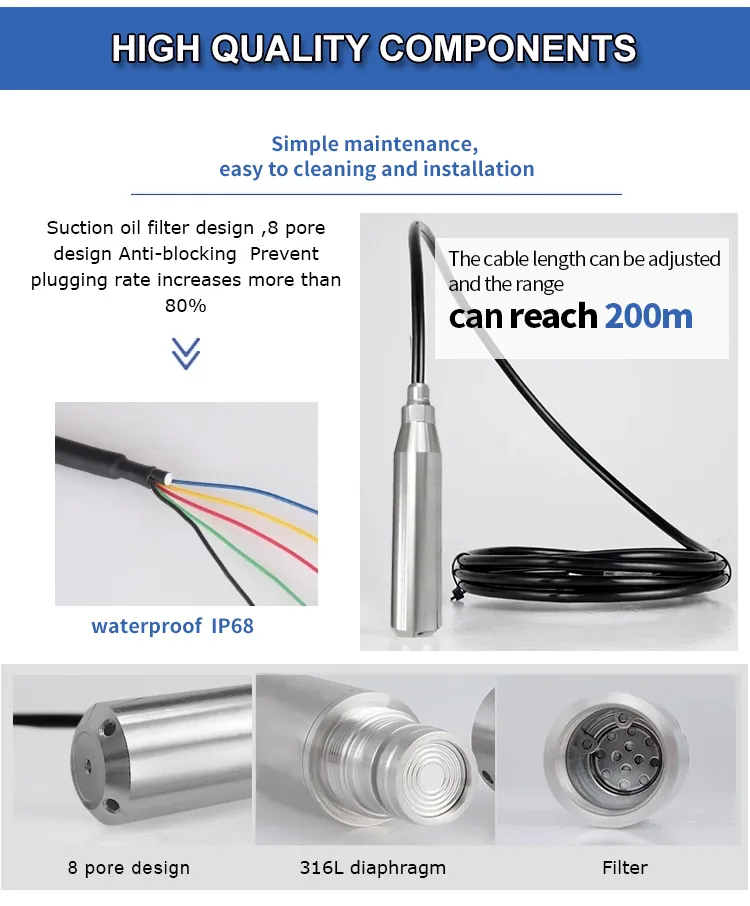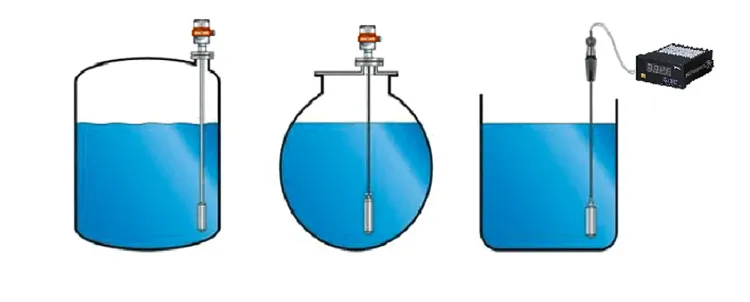 HCDB-30 Simple hydrostatic level sensor, common sensor and big hole anti-blocking design sensor, without display housing, measuring up to 350 meters (beyond this range can be specially customized), output signal two options :(4-20) mA or RS485 Modbus standard protocol.