Product introduction
LCD 4-20ma output 0.1%,0.2% accuracy water oil differential pressure transmitter sensor
HDCP series Intelligent Differential Pressure Transmitter is a high performance pressure transmitter with the world-leading technology, developed with international advanced monocrystal silicon pressure sensor and patented packaging process. It adopts the patented double overload protection diaphragm design and internal circuit surge protection design, which could measure the gauge pressure, absolute pressure, flow rate, liquid level and density accurately. Designed by high level of integration and modularized circuit technology, achieves the functions of remote transmission, local zero, full range adjustment.
So it could be used in the process control fields of petroleum, chemical, metallurgy, electric power, food, papermaking, medicine, machinery manufacturing, scientific experiment and aviation military industries.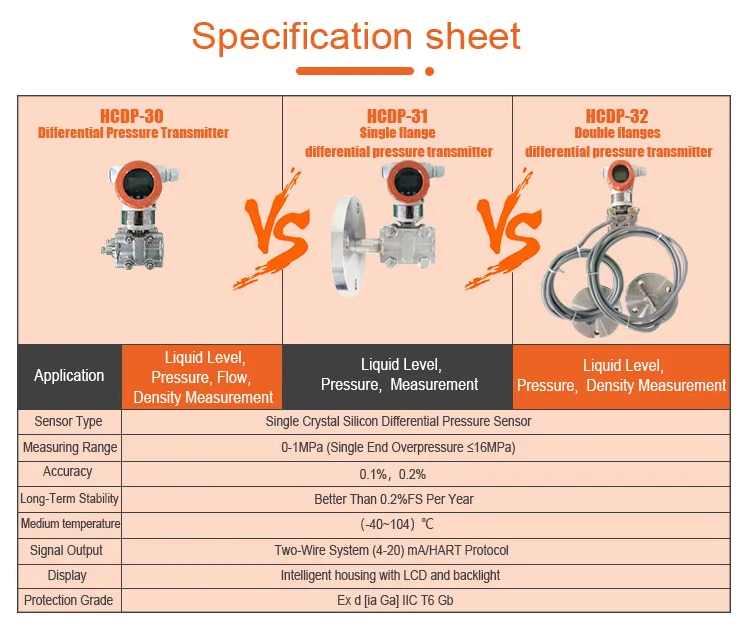 Selection and application
Application case
HCDP-30 Intelligent differential pressure transmitter is mainly used in petrochemical, chemical, electric power, steel, cement, paper and other industries.Used with the device for gas, steam and liquid flow measurement; Measurement of liquid level, volume and density; Differential pressure measurement.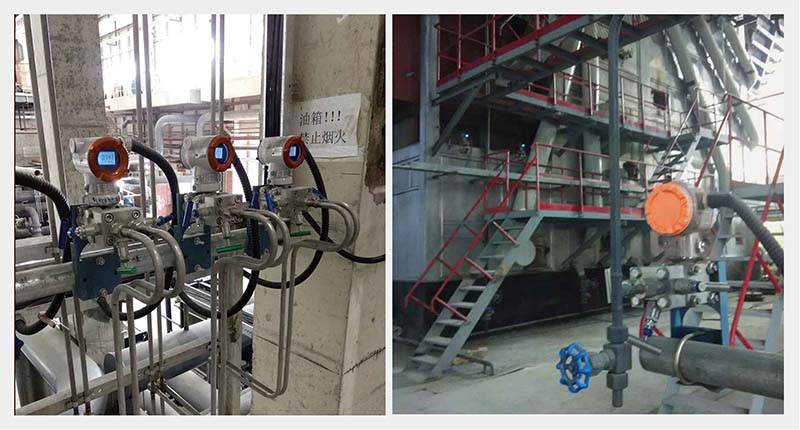 Technical data