lcd screen display simple type Pressure transmitter 0.25% 40~105 degree centigrade pressure transmitter
Pressure transmitter adopts the imported silicon piezoresistive sensor as the pressure measuring element, which is divided into simple type, sanitary type and industrial type.

The simple type pressure transmitter has Hirschman joint type and integrated cable type, both use single chip scheme. This chip is the special signal conditioning chip of pressure transmitter with high integration, high precision and good stability. 1 wire digital communication calibration , no potentiometer.
The sanitary type pressure transmitter planar diaphragm design solves the problem of common pressure transmitters which is unable to clean the dirt and impurities on pressure leading holes. It adopts the advanced temperature compensation and nonlinear correction technologies, so it is particularly suitable for the applications of food and pharmaceutical industries where request high level sanitary conditions.
The industrial pressure transmitter adopts high performance 24-bit AD converter, with backlight LCD , HART or RS485 communication as optional, and three buttons on keyboard to fulfill the adjustment easily.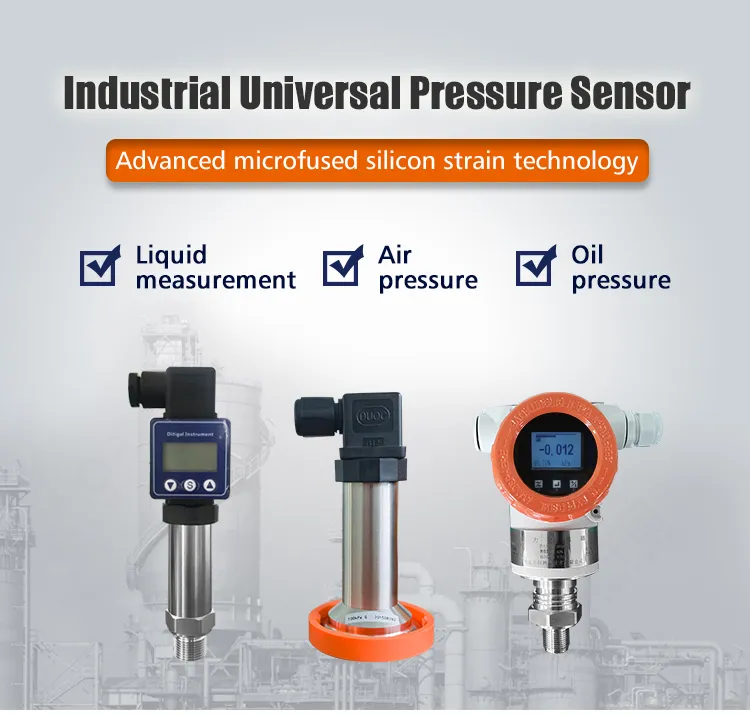 1.Convenient for configuration to reach continuously measurement of pressure.
2.The precision of pressure transmitter is several times higher than that of pressure switch.
3.The elements has better reliability.
4.The sensitive components adopted are non-mechanical structures, which is basically no need maintenance, reduces the damage occasions.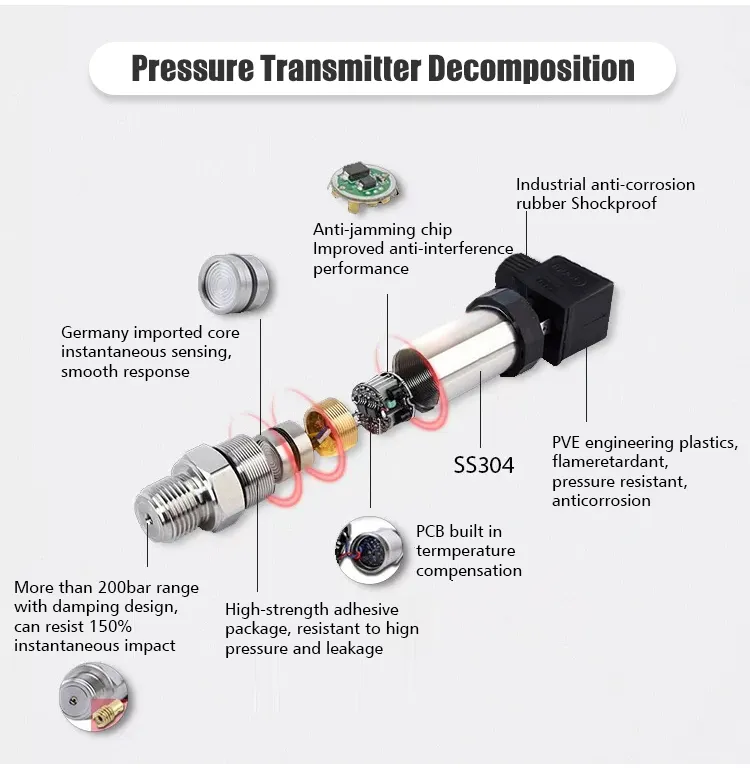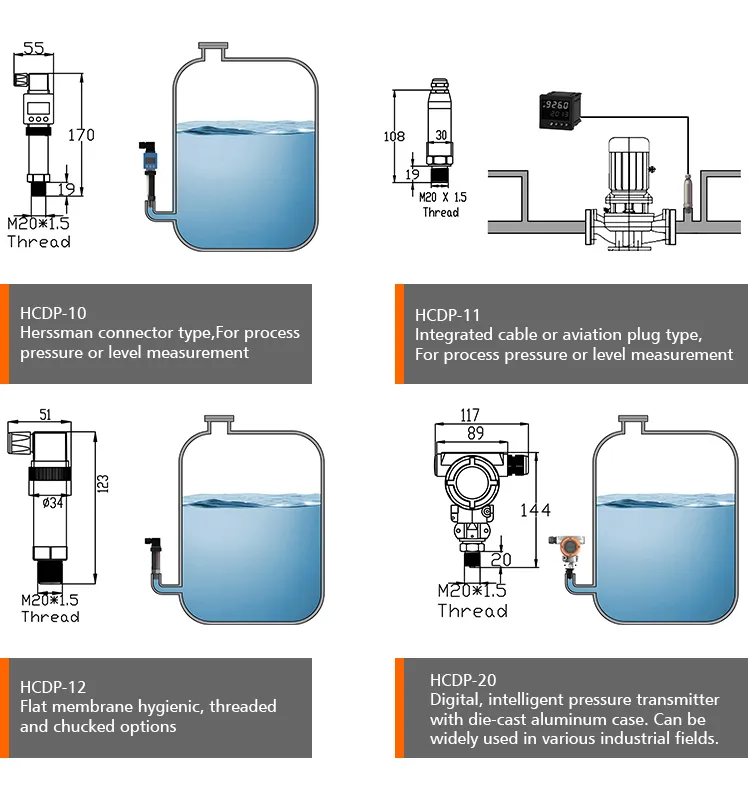 HCDP-10 Hersman connector type for process pressure or level measurement.